Pennsylvania Military College


Class of 1968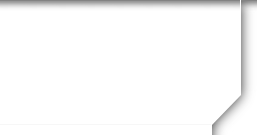 What's New


Not a member?
JOIN HERE
Find and click on your name.

Posted on: Oct 17, 2021 at 12:39 AM
During our monthly Zoom call, Classmate Dennis Dixon gave us a "Heads Up" that the Dauntless Battalion has a 'Paint the Cannon' fundraiser with a goal of $1,000 for cannon maintenance. As a Battery Robinette member for my first three years @ PMC, I felt a lot of joy at contributing to this, recalling me cadet hours spent shining items for the old museum.
Dick,
Happy birthday a day early. Enjoy yourself and remember the good stuff.
Bill
Rest In Peace classmate and fellow Cadet Brother. A life lost way too young. Condolences to Sodyong's family.
I was very sorry to hear about Ted's passing. As with everyone else, met Ted as a Rook. Later, Ted would supply the bartenders we used at the bars set up outside Alumni Auditorium at the class reunions, this was at the old stadium. He remained loyal to the Corps of Cadets even after he graduated. He will be sorely missed by the Class of '68. Glad we could get together at our 50th reunion. Rest in Peace my friend and fellow Cadet.
Posted on: Jul 20, 2020 at 8:15 AM
Well to our class' group.
Dick, Happy Birthday. Hope you are doing well. Bill
So sorry to hear about Ron's passing. Another classmate who was taken way too early. Rest In Peace Brother Cadet. You will be missed.
Ed, haven't seen you since we played football at Ft. Knox. It was you, me, ihor kolbasa, hank bachman and reese crowe and steve carnival.
It is with great sadness that I heard about the loss of Pete Parcels. He has left us way too early. A sad ending to a great 50th year reunion weekend. My condolences to Pete's family and all of his friends.
Jack;
I'm so glad we encountered one another at the Homecoming game a few years ago and got to reconnect as two old roomers and Fraters. YITB
Welcome aboard Jack. See you are living down where I grew up. Hope to see you at our 50th reunion next year.
Welcome Joe. Hope to see you at the reunion next year
I wonder if you can remember the names of the only two cadets that ever had an air conditioned room. Happy birthday and many more.
So sorry to hear about the passing of Everitt, we have lost another classmate way to early. He always had a smile on his face and was great all around guy. He will be missed by all who knew him. My condolences to his family.