Pennsylvania Military College


Class of 1968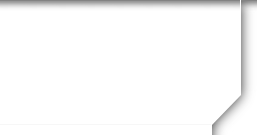 What's New


Not a member?
JOIN HERE
Find and click on your name.

Rest In Peace classmate and fellow Cadet Brother. A life lost way too young. Condolences to Sodyong's family.
I was very sorry to hear about Ted's passing. As with everyone else, met Ted as a Rook. Later, Ted would supply the bartenders we used at the bars set up outside Alumni Auditorium at the class reunions, this was at the old stadium. He remained loyal to the Corps of Cadets even after he graduated. He will be sorely missed by the Class of '68. Glad we could get together at our 50th reunion. Rest in Peace my friend and fellow Cadet.
Posted on: Jul 20, 2020 at 8:15 AM
Well to our class' group.
Dick, Happy Birthday. Hope you are doing well. Bill
So sorry to hear about Ron's passing. Another classmate who was taken way too early. Rest In Peace Brother Cadet. You will be missed.
Ed, haven't seen you since we played football at Ft. Knox. It was you, me, ihor kolbasa, hank bachman and reese crowe and steve carnival.
It is with great sadness that I heard about the loss of Pete Parcels. He has left us way too early. A sad ending to a great 50th year reunion weekend. My condolences to Pete's family and all of his friends.
Welcome aboard Jack. See you are living down where I grew up. Hope to see you at our 50th reunion next year.
Welcome Joe. Hope to see you at the reunion next year
I wonder if you can remember the names of the only two cadets that ever had an air conditioned room. Happy birthday and many more.
So sorry to hear about the passing of Everitt, we have lost another classmate way to early. He always had a smile on his face and was great all around guy. He will be missed by all who knew him. My condolences to his family.
Everitt was a good friend and best man at my first wedding. He was honest enough to tell me there was a bar close by where we could go instead of the wedding. I should have listened. He was always loyal and loved his time at PMC. After active duty we were in the same ASA unit for a while until I got into the 114th Infantry where his father had served in WWII. Ev was also at my last wedding and we still joked about the first. He said the last was a good move and he was an authority on good weddings as his lasted almost 50 years. We used to joke about Willy 2 star saluting us a block away and some of the Army guys we liked, Detlie, Wally, Ranger Ralph and Jerry Wages. We always wondered who "the phantom" was since he was blamed for many a deed on campus. We used to go to "Pete's" on occasion and I enjoyed a brew while Ev always had a rum and coke. He will be missed by many until we all arrive for first call in the hereafter. St. Peter will have his hands full.
Carlo, Hope you and George can make the reunion at Gettysburg. Our lives have been greatly influenced by our cadet background. Once we made it through the freshman year, there was really not much in life that was going to be that hard. It made character in all of us or did it make characters of all of us. Must be getting old, because I have accomplished both.
happy Birthday Dave, you are now at the head of the class. Perhaps you are entitled to a free hot dog from the engineering department at homecoming.